Pulpina
Winning 64kb DOS intro at the Volcanic party 1997, made in one week, in Pacal.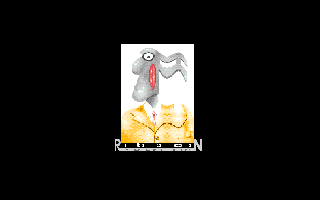 Seven days
For a one week production, it turned rather nice. I was still new to the PC scene. Pascal is a strange language I never really fell in love with but that's all I had to code on PC then. Managing the memory in "real mode", by chunks of 64kb and with only access to the first 640kb or so was a pain to work with as a rookie PC coder.
It was a great pleasure to receive some graphics from Antony of Pulse. Antony has a vibrant style, that can you still feel in the creations of Periscope.
Despite the technical hurdles of exploring a new platform with little tools, I enjoyed Pulpina.
Feeback
Pulpina is available at Pouet.net for comments and thumbs.